If you want to have the best chance of beating online pokie or slots as they are called in some parts of the world, it is essential to know how much a slot pays out.
To obtain this valuable information, we need to find out what the Return To Player (RTP) percentage is of the slot that we want to play.
Return to Player (RTP) is the term online casinos use to describe the percentage of all the wagered money a slot machine will pay back to the player over time.
For example, if the RTP of a slot is 92%, you can expect to get $92 back for every $100 that you put in the machine. The RTP is always calculated over the long term.
How can you check the RTP?
Most slots have the Return To Player percentage listed in the rules or paytables of that individual slot. Sometimes you have to look for it, but most software providers are happy to provide the RTP.
Which online slots guarantee a profit?
There are no online slots that will ensure that you will always win. The RTP would have to be higher than 100%, and that would mean that the online casino would always lose money in the long run. The good news, however, is that there is a significant amount of online slots that have an RTP that is very close to 100%.
The closer the RTP comes to 100%, the better odds you have of actually beating the slots.
More interesting facts about RTP
In our top 10 list of Highest Paying slots, you will mainly find Betsoft, Quickspin and iSoftbet slots. These slots not only pay well but are very enjoyable to play, offering high payout percentages, unique bonus features and plenty of excitement.  
Most of the big progressive jackpot slots have a low RTP rate, often 8-10% less than the ones in our top 10 list. Beware of these progressive slots, unless the progressive is at an all-time high or if you are playing with bonus money. The progressive slots on this page do offer favourable odds, though.
A good rule of thumb is that the highest paying slots are usually the lesser-known titles. The reason for this is that the big franchised titles or well-advertised slots such as The Terminator, Jurrasic Park or South Park attract enough players based on their big names and do not have to distinguish themselves with better odds. People will play them anyway.
Best casinos for high-paying slots:
The Top 10 highest paying video slots
After comparing payout percentages of hundreds of different online slots, we have come to this top 10 list of highest paying slots that you can play in an online casino. 
1. Good Girl, Bad Girl (Betsoft): 97.79%
Play at: Slots Million with a 100% bonus up to $100
Good Girl, Bad Girl tops our list of best-paying slots. This very popular and high paying Betsoft slot features 15 pay-lines, a unique "choose your variance" option and plenty of fun-filled action.
Choose the haven of the good girl for less risky gameplay or choose the Devilish Bad Girl for higher potential, and the risk that comes with it. You can even pick both girls, to give you the best chances of winning. 
2. Whospunit? (Betsoft): 97.64%
Play at: Slots Million with a 100% bonus up to $100
In second place is another great slot from Betsoft: Whospunit? This slot offers players a great take on the murder mystery stories from stories such as Murder on the Orient Express and the popular Cluedo game.
This 30 pay-line, 3D-styled slot will have you trying your best to guess who the killer is and reaping high rewards along the way. The Return to Player percentage is killer, as well – a beautiful 97.64%. 
3. At the Copa (Betsoft): 97.42%
Play at: Slots Million with a 100% bonus up to $100
At the Copa is yet another Betsoft slot – these guys must be the kings of high-paying slots. At the Copa offers players an incredible pay out percentage of 97.42%, which is more than enough to secure the number 3 spot on this list of best-paying slots. Blood Suckers has a very respectable RTP of 98%. This 25 win line slot, with a romantic vampire theme, is one of Netent's most popular slots.
This festive, samba themed, 30 win line video slot offers players the chance to win free spins with 10 x multipliers, three different jackpots and a scorching top prize of credits 430,000 credits.
4. Big Bad Wolf (Quickspin): 97.34%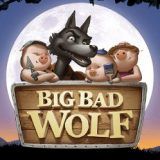 Play at: Casumo with a 200% bonus up to €$50
BigBad Wolf is an award-winning online slot by Quickspin that is just tonnes of fun. It offers swooping reels, free spins, added multipliers and extra wilds. On top of that, it is a complete joy to play.
Easily one of the best online slots ever made, Big Bad Wolf also offers players an excellent return to player of 97.34. Big Bad Wolf is a worthy member of this exclusive top 10 list of best-paying slots.
5. BeoWulf (Quickspin): 97.21%
Play at: Casumo with a 200% bonus up to €$50
BeoWulf was one of Quickspin's first slot releases and remains one of their finest. It offers players a theoretical return to player of over 97%, so with every $100 that is staked on the game, more than $97 is paid back to the player.
It is also a beautifully designed slot, both in the visual as in the gameplay department. Win random bonuses and exciting free spins where our brave hero BeoWulf must defeat the Dragon for extra free spins and additional wilds.
BeoWulf has always been one of our favourite online slots. 
6. Greedy Goblins (Betsoft): 97.2%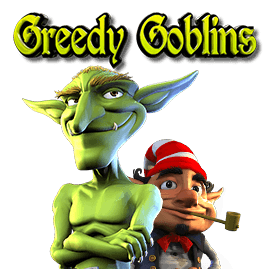 Play at: Slots Million with a 100% bonus up to $100

Greedy Goblins could be described as a classic online slot. This playful Betsoft title has won the hearts of thousands of online casino players with its cute graphics, innovative gameplay and frequent payouts.
Besides the cute theme, this slot has a lot to offer: sticky wilds, free spins, an interactive pick-em bonus and lots of cheeky green goblins. The payout percentage is just as impressive: 97.2%.
7. Sinbad (Quickspin): 97.1%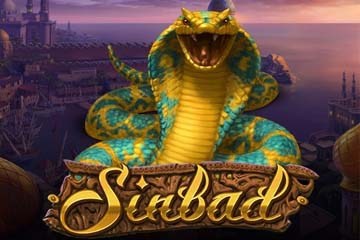 Play at: Casumo with a 200% bonus up to €$50
Sinbad is a low variance, high payout slot that was released by Quickspin in 2013. It is a 5 reel, 40 pay-line slot with stunning graphics and three different free spins bonus games.
You choose which free spins bonus you want to play: choose between locked wilds, slithering snakes that leave wilds behind or wild transformations and additional free spins.  Sinbad has a well-designed historical fantasy theme with a strong Middle Eastern story behind it.
Whichever type of bonus you choose, the payout percentage is higher than most other online slots. 
8. Beverly Hills 90210 (iSoftbet): 97.1%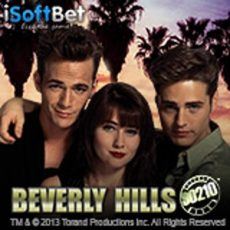 Play at: Slots Million with a 100% bonus up to $100

Ah, those brilliant nineties. How we loved those wacky tv shows such as Full House, Saved by the Bell and, of course, the High School gang from Beverly Hills 90210. Brandon and Brenda Walsh and their best friend, Dylan McKay. And who could forget the lovable Steve Sanders?
As cheesy as this show was, the slot adaptation is surprisingly good. It features an impressive return to player, mystery game modes and two different free spins bonuses. Choose between the guys and the girls and receive free spins with stacked wilds and random wilds.
If you loved the nineties, you will adore this online slot.  
9. Rambo (iSoftbet): 97.09%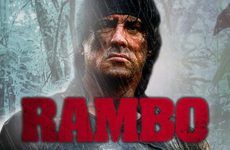 Play at: Slots Million with a 100% bonus up to $100

Rambo is a high-octane, and adrenaline-filled online slot that is brought to us by iSoftbet. Featuring stills and quotes from the infamous movie starring Sylvester Stallone it also has a reputation for having the potential to pay out huge wins.
While the "Vietnam-Vet turns rogue" theme might not appeal to everybody, the gameplay is very entertaining and offers players some pretty cool features, as well as a progressive jackpot. There are 720 ways to win, wilds and extended symbols – and an impressive RTP of just over 97%!
10. Goldilocks and the Wild Bears (Quickspin): 97.09%
Play at: Casumo with a 200% bonus up to €$50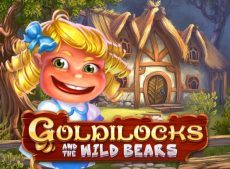 Goldilocks is themed around the famous fairy tale of Goldilocks and the 3 Bears. In this entertaining slot, the main character Goldilocks helps you to collect extra multipliers, free spins and extra wilds. As we have come to expect from Quickspin, Goldilocks is a very polished slot, with smooth turning reels and beautiful graphics.
The gameplay is superb – you will get lots of free spins bonuses and even more small to medium wins. An ideal slot for grinding through bonus wagering requirements, due to the low to medium variance and the high payout percentage.
It is highly recommended! 
If you want to win, play slots with a high RTP!
If you want to have a solid chance of beating the slots, we advise you to play one or more of the slots in our top 10 best paying slots list.
Remember that Quickspin, Thunderkick and Betsoft slots often have better Return To Player percentages than other slot providers.
Progressive slots, although they can make you a millionaire overnight, provide players with the worst odds.
If you want to pick the right online slot for you, a better-than-average Return to Player is one of the most important aspects to take into consideration.
Best casino for high-paying slots:
Other useful articles:
Winning slots strategy: more tips on how to beat the slots
Progressive jackpot slots: everything you need to know about progressive slots.