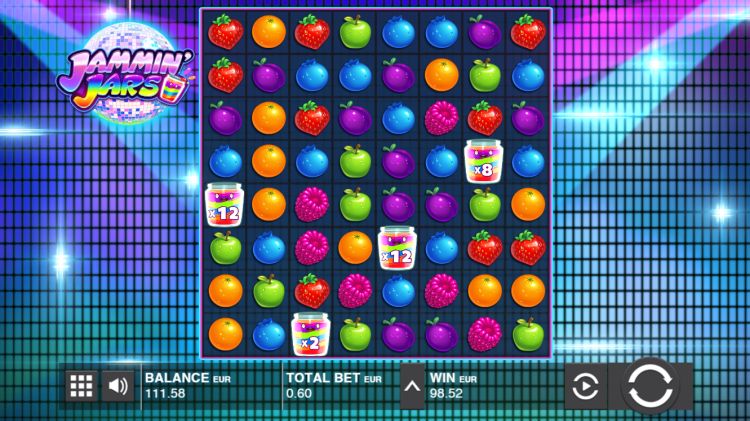 So, what are the best online slots of all time? We love online slots with an intense passion, especially the video slots variety.
There are thousands of different online video slots that you can play from your PC, laptop or tablet.
Each with its own beautifully created theme, surprising bonus rounds or unique game features.
Many of these slots can be played exclusively at an online casino, some of the titles you may have played in the brick and mortar casino resorts of Las Vegas or Atlantic City.
The days of simple slots with three reels and fruit symbols are long gone. The current generation of online slots does not only stand out graphically but also in originality, innovation and creativity. And that makes online gambling like a little party every time you play.
We have listed the top 10 best online slots for you. Maybe you already know some of them, and perhaps there are some titles that you've never played before. It's time to change that now!
---
Here they are: the top 10 best online slots of all time
1. Guns N' Roses (Netent)
An online slot about the legendary Rock'n Roll band Guns N Roses, how cool is that?
This band patrolled the music scene at the end of the eighties and the beginning of the nineties with filthy hard rock sounds.
Who doesn't feel their day brighten up a bit when one of their many classics is on the radio? Sweet Child 'o Mine, Paradise City and November Rain, all fabulous rock songs.
The Guns N' Roses' online slot feels just like it is one big party again. With images of Axl, Slash and Duff and a multitude of different bonuses. Win Epic free spins, the crowd-pleaser bonus or one of the many mini bonuses. And with this Guns N' Roses game, you choose your soundtrack: pick one of the biggest hits of Guns N' Roses. An incredibly cool slot, which is firmly in the first place of our top 10 best online slots.
Play Guns N' Roses at Omni Slots with 100% bonus up to $€ 100
---
2. Fruit Warp (Thunderkick)
Fruit Warp is a somewhat strange slot from Thunderkick, but it is a very fun one. There are no winning lines in Fruit Warp, but you'll get Fruit symbols thrown at you.
If five or more of the same fruit symbols appear on the screen, you win a hugely entertaining and exciting bonus.
During the free spin bonus, you can win extra credits, extra multipliers and a lifesaver. Reach the finish line of the game, and you will win a lot; lose early, and you will get a consolation prize.
Always exciting and somewhat strange, Fruit Warp is one of the greatest online slots that you will ever play.
Play Fruit Warp at Slots Million with 100% bonus up to $€100
---
3. Bier Haus (WMS)
It took us about 5 seconds to entirely fall in love with this WMS online slot.
What else can you expect when beer, yodelling Alpine men (complete with Alpine moustaches) and busty blondes are the theme? A slot where you can win up to 80 free spins with Sticky Wilds and the ability to retrigger multiple times.
And let's not forget the hi-lar-i-ous music in the bonus round. Whether you like it or not, you will be singing along. Dear design team of Bier Haus: we love you. Whoever you are and wherever you live.
And we can't resist playing Bier Haus at least once a week. Bier Haus is Wunderbar! And Gunther, with his impressive moustache, is forever our best friend.
Play Bier House at Slots Million with 100% bonus up to $€100
---
4. Jammin' Jars (Push Gaming) 
The wonderfully strange, colourful and quirky Jammin' Jars took the online slots community by storm when it was released by Push Gaming in 2018.
Played an on a massive 8 x 8 grid, the goal of the game is to make winning combinations that include the jars of delicious jam. Every time a winning combination is made with one of the jars, the multiplier increases. Combine multiple jars to combine the ever-increasing multipliers and get enormous wins.
The high variance nature of Jammin' Jars has made this slot a favourite for thrill-seeking slots players that are always chasing that big kahuna.
Play Jammin' Jars at Cashmio with 100% bonus up to $€50
---
5. South Park (Netent)
Respect my authoritah! Whether you're a fan of the series or not, this South Park slot by Netent is unique. Funny, absurd, fast and blessed with no less than three mini-games and four main bonuses. Graphically and in terms of sound, this video slot follows the series perfectly, which only adds to the fun.
Our favourite bonuses? Of course, the Kenny bonus, in which you have to lead the unfortunate Kenny (who almost always dies in the series, preferably as gory and unfortunate as possible) to the final goal. But danger is everywhere around the corner. Every step you take brings in money or multipliers, but it can also mean the end of Kenny. Maybe it is not the most lucrative bonus of the four main bonuses, but 200% entertainment value.
The Cartman bonus may be a little less funny, but it can give you bizarrely high payouts. In this bonus, you can double your winnings by choosing the right Hippies. And that can add up very fast. Netent has found a unique mix of humour and gambling with the South Park slot, which gives this video slot a very justified fifth in the top 10 most fun online slots.
Sadly, Netent pulled the South Park a few years ago due to the expiration of the licensing deal, so we will have to make do with the great memories, mkay?
---
6. Immortal Romance (Microgaming)
A list of the top 10 best online slots would not be complete without a title from Microgaming. In sixth place, we chose Immortal Romance, a beautifully designed slot with lots of features and various bonuses.
With Immortal Romance, which is "loosely" based on the Twilight movies, you have to free up the bonuses. In other words: the longer you play, the more choice you have of the different bonuses. Immortal Romance excels on several levels: graphically it is one of the most beautiful slots ever. The music (every bonus has a different soundtrack) is sublime and not unimportant: you are at risk of winning an outrageous amount of money.
There are 243 paylines, and in both the base game and the bonus rounds you can get multiple Wild reels. This gives you unique potential for massive payouts.
Play Immortal Romance at Slots Million with 100% bonus up to $€100
---
7. The Wizard of Oz (WMS)
WMS shook up the land-based casino world a few years ago when they released the Wizard of Oz (WOZ for short) slot on the casino floors. In no time, this (for that time) unique slot was able to work its way up to perhaps the most popular slot among video slot fans.
And although The Wizard of Oz is starting to get a bit old now, this beautifully designed slot remains as popular as ever, especially now that it can be played at various online casinos.
The adventures of Dorothy and her companions are key in The Wizard of Oz, in which The Evil Witch regularly opposes her. Luckily, there's also Glinda, The Good Witch. This lifesaver regularly flies by in a dreamy film scene and then scatters the screen with Wild Reels.
At least 1 and up to 5 reels become completely Wild thanks to the kindness of Glinda. And that almost always results in an (extremely) nice payout especially since you can also get a multiplier of 2 x, 5 x or even 10 x on top of that.
There are two other bonuses to win too, including the Flying Monkey Bonus (sometimes amounts to nothing, sometimes you win a top prize) and a very lovely "Pick Em" bonus, full of surprises.
---
8. Gonzo's Quest (Netent)
This online slot with the so-called Avalanche function (falling symbols) was released in 2010 and has proven to be an instant success with online gamblers all over the world since day one. The beautifully designed Gonzo's Quest is all about the search for Eldorado: the city with the hidden treasures of gold. The player is assisted by Gonzo, an amiable character that you will embrace immediately. Gonzo cheers with you when you win and is just as disappointed as you are when it's going the wrong way.
The unique thing about Gonzo's Quest is that a winning combination disappears, and is replaced with new symbols. New winning combinations can be formed, over and over.
With each winning combination, the multiplier goes up (up to 15 x in the bonus round). It's clear: Gonzo's Quest is not only beautiful and cute but can also yield huge profits!
Play Gonzo's Quest at LeoVegas with 200% bonus up to $€200
---
9. Super Jackpot Party (WMS)
Number 9 of the list of top 10 best online slots, is another top title by WMS. The Jackpot Party line of games is hugely successful, and the secret of this success is easy to guess: the Jackpot Party slots are cheerful, colourful and have very nice bonuses.
Our favourite is Super Jackpot Party, and we know that a lot of people will agree. The bonus game is incredibly fun with a lot of hidden mini-games, a range of cash prizes, many extra multipliers.
Super Jackpot Party may not be a slot that can make you very rich; the variance is too low for that. But you will have a lot of fun!
Alas, Super Jackpot Party has become impossible to find at online casinos. The slot was fun, while it lasted, though.
---
10. Medusa Megaways (Nextgen)
Medusa Megaways is our favourite Megaways slot by far.
It manages to combine high variance, adrenaline-fueled gameplay with all the atmosphere and excitement we loved so much with the original Medusa slot.
Up to 117.649 Megaways, avalanche symbols, expanding wilds and the option to replay a bonus feature: we can't get enough of Medusa Megaways.
The big win potential is also there: this Nextgen slot can pay several thousand times your stake, thanks to unlimited progressive multipliers and frequent retriggers.
Play Medusa Megaways at LeoVegas with 200% bonus up to $€200
---
What do you think?
Well… These are our top 10 best online slots. Every one of them is a top title that the video slots enthusiast returns to over and over again. Titles that excel on all fronts: playability, graphic design, sound, innovation and a lot of fun.
This list contains many slots from Netent, Thunderkick and WMS. No coincidence, because they do make the best slots.
Are you looking for slots that pay a little more than other slots? Be sure to check out our top 10 of the best-paying slots.
Have we overlooked anything? What does your top 10 of favourite online slots look like?