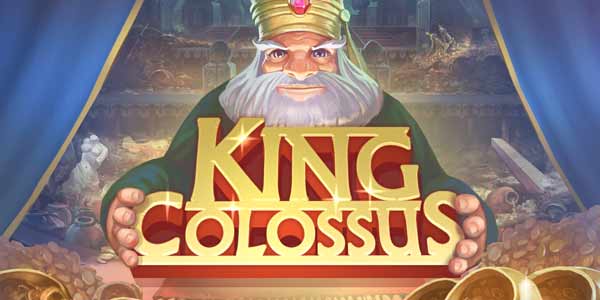 Quickspin is a casino game developer that has focused on designing video slots. And in doing so, they have set themselves a very high target.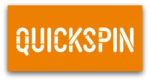 The Quickspin website states: " We create the world's most awesome slots", which is a pretty bold thing to say about yourself.
Of course, it is always going to be a matter of opinion how good an online slot is, but we do think the slots created by Quickspin come very close (to their claim).
Quickspin slots are among the most played games at online casinos. There is several excellent and valid reasons to be found for this. Quickspin slots all have some things in common:
They look slick and have large, well-designed symbols
The variance is often on the low side (especially on older Quickspin slots)
Technically the slots are perfect: the reels spin like a well-oiled bicycle wheel and never freeze
The mobile versions of their slots are just as good as the regular desktop versions
The payout rate is usually between 96.5% and 97%: excellent
The bonuses are always original and innovative
On this page, you can find all our Quickspin slots reviews. Also with every new Quickspin release, we will update this page.
Are you also a big fan of Quickspin slots? Make sure to visit Superbigwin.com frequently and discover what we think of the Quickspin slots!
About Quickspin
Quickspin is a Swedish company that was founded in 2011, and they quickly transformed into one of the most cutting-edge casino game developers. They have set themselves the goal of producing the best online slots and to tie that to the ultimate customer experience.
This translates to technically superior slots, with original content and, especially with older Quickspin slots, prolonged playing time.
Quickspin slots have become extremely popular and are offered by an ever-increasing number of online casinos.
Quickspin has won several prestigious awards with their online slots, among those the award for "best online slot" for the Big Bad Wolf slot at the prestigious ERA Awards in 2013.
The Quickspin company has been taken over by Playtech in May 2016, who were willing to shell out a hefty $€ 50 million for the privilege. Quickspin still operates as an independent party and releases about ten new titles per year. Quality, originality and enjoyment of the game come before quantity with Quickspin.
Where can I play Quickspin slots?
You can play Quickspin slots at a select number of outstanding online casinos. Quickspin puts very high demands on itself, but also on the companies it chooses to cooperate with.
Quickspin slots can be played in most casino markets, including most Australian online casinos, UK Casinos and Canadian online casinos.
Read the reviews, and you will find out exactly where you can play Quickspin slots, either with real money or with free practise money or with real money.
Quickspin slot reviews