With Lightning Roulette, Evolution Gaming created a unique version of the Roulette game.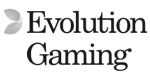 Evolution Gaming is, without a doubt, the most successful Live Casino games provider at the moment.
Not only are the Live Casino games from Evolution Gaming technically very well designed, but this game provider also regularly surprises us with new, innovative Live Casino games.
Evolution Gaming and Live Casino games: a game-changer
Evolution Gaming was the first game provider to produce a Live Casino and challenge the very popular Money Wheel. They named it Live Dream Catcher, and it has been an immense success. This game appears to be an excellent fit for a live casino format. The combination of show, entertainment and gambling also proved to be a hit.
Evolution Gaming also invests heavily in improved techniques and other innovative concepts.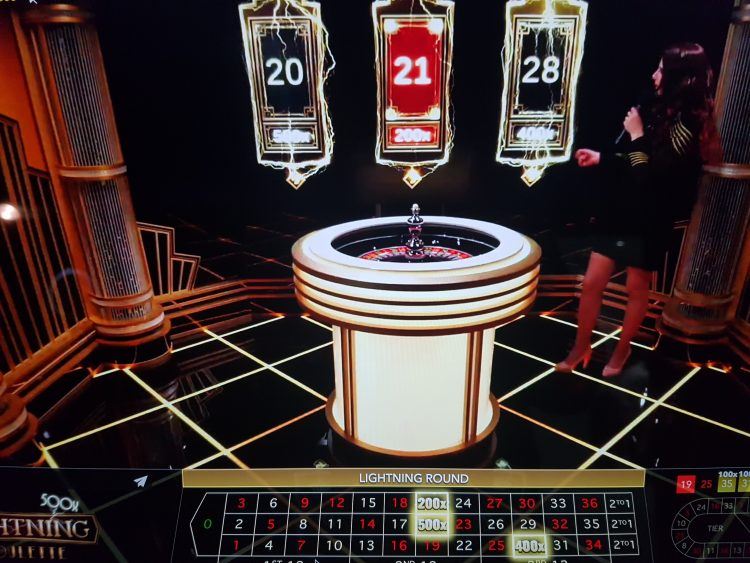 Lightning Roulette: a unique Roulette variant
At ICE London 2018, one of the largest casino gaming fairs in the world, the game Lightning Roulette was introduced to the world for the first time.
As with Live Dream Catcher, Lightning Roulette puts a lot of emphasis on the entertainment aspect. But what differentiates Lightning Roulette from the rest are the so-called Lightning Strikes – a unique phenomenon that, to date, is widely embraced by Roulette players.
With these Lightning Strikes, it is possible to substantially increase the Straight payouts – up to 500:1.
What exactly are Lightning Strikes?
What is the purpose of these Lightning Strikes and, better yet, what's in it for you as a player?
For every spin of the wheel, lightning can strike one to five random numbers. If a number is hit by lightning, the Straight payout is increased on this number.
These extra high payouts give this game an exciting and potentially very lucrative twist: numbers hit by lightning, award at least 50:1 and at most 500:1 if the ball pockets this number.
For example, you have bet on the numbers 10, 22 and 30.
The Lightning Strikes are then determined.
There are 3 Lightning Strikes for this spin:
Number 15; 100:1
Number 17; 50:1
Number 30; 500:1
If the next spin, number 30 hits, you win a payout of 500:1.
After all, one of the 3 Lightning Strikes has hit this number, AND you have bet on this number.
The maximum win is rare, but not impossible to hit. We have been fortunate enough to win the 500 x payout at Lightning Roulette once.
How are the Lightning Strikes determined?
The Lightning Strikes are the lucky numbers within Lightning Roulette. On these lucky numbers, extra high Straight payouts are awarded on the next spin, from a minimum of 50:1 up to a maximum of 500:1.
Before spinning the Roulette wheel, two essential things need to be determined:
How many Lightning Strikes are there (1 to 5)?
What payouts do these Lightning Strikes command?
To determine these essential factors impartially and independently, Lightning Roulette uses a so-called Random Number Generator. The result of this RNG determines for each spin, which numbers are hit by Lightning Strikes and how big the multipliers are.
To our knowledge, Lightning Roulette is the first Live Casino Roulette game to use a Random Number Generator.
This is yet another example that underlines the tremendous innovative drive Evolution Gaming is so famous for.
Payouts at Lightning Roulette
Every spin, up to 5 Straight numbers are selected: the Lightning Strikes. During this spin, there are other payouts valid for the straight payout for these Lightning Strikes.
These payouts start at 50:1 and can be as high as 500:1. All other straight numbers have a payout of 30:1.
Did you know that we calculated the odds of winning the 500 times payout at Lightning Roulette? Well, now, you do.
The other payouts are equal to the regular payouts at Roulette.
In summary, the payouts amount to this:
| | | |
| --- | --- | --- |
| Straight | 1 number | between 30:1 and 500:1 |
| Split | 2 numbers | 17:1 |
| Street | 3 numbers | 11:1 |
| Corner | 4 numbers | 8:1 |
| Line | 6 numbers | 5:1 |
Payouts on outside bets:
| | | |
| --- | --- | --- |
| Column | 1 of the 3 columns | 2:1 |
| Box | 1 out of 3 boxes | 2:1 |
| High / Low | 1 – 18 or 19 – 36 | 1:1 |
| Black / Red | Black or red | 1:1 |
| Even / Odd | Even or odd | 1:1 |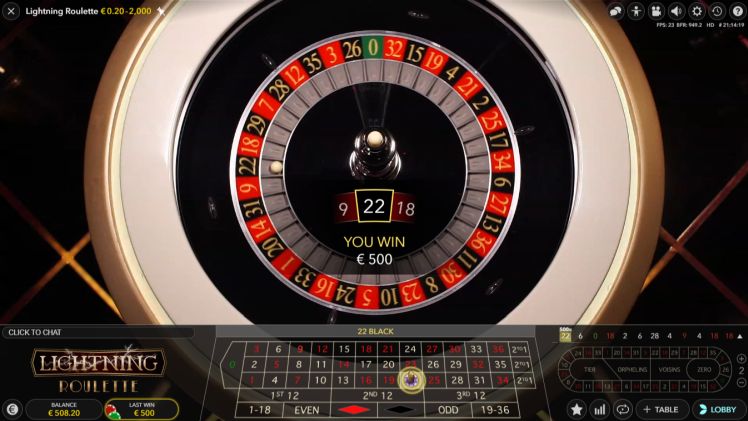 What is the house edge of Lightning Roulette?
The house edge of Lightning Roulette is slightly higher than European Roulette. This is due to the reduced payout rate on regular straight bets. You can win up to 500:1 on the lightning strikes, but the regular straight bet payout is reduced to 30:1. The overall average payout rate is, therefore, 0.2% lower than for regular European Roulette.
The total payout rate is 97.1%, which brings the house edge to 2.9%. This is 0.2% higher than the 2.7% house edge of European Roulette.
What is the best strategy for playing Lightning Roulette?
Lightning Roulette is especially suitable for the player who likes to play the Straight game and who is willing to invite a bit more risk in their game. Of course, the 100:1, 400:2 and especially the 500:1 possible payout on the straight are very lucrative.
From a strategic perspective, a hit and run strategy works out best: in the long run, the house edge of this game is just a bit higher than of regular Roulette.
If you have a nice straight payout within a relatively short session, it is crucial to take your winnings and switch to regular Roulette. After all, the expected future value is lower for Lightning Roulette compared to regular Roulette.
But if you are NOT risk-averse and like the tradeoff for possible much higher payouts, you can, of course, just keep playing Lightning Roulette.
Lightning Roulette is suitable for using a Roulette strategy on, as long as you don't bet on single numbers.
Where can you find Lightning Roulette?
The Lightning Roulette live casino game is found at all reliable Evolution Gaming casinos. One of these Evolution Gaming casinos is Casumo, which is one of our favourite online casinos.