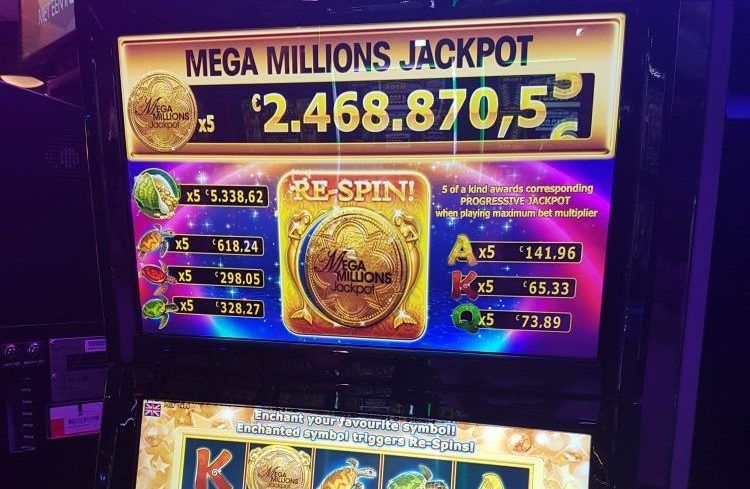 Progressive jackpot slots are irresistible to many people.
The odds of a prize so big that the winner's entire life is finally turned upside down has an incredible appeal to casino players.
Progressive jackpot slots are slots that are connected to a jackpot network. A portion of every $€ 1 wagered on these jackpot slots is reserved for the grand prize. Because all the machines are connected, these jackpots snowball, sometimes to over $€ 10 million.
Famous names such as Mega Millions, Megabucks, Mega Moolah. Wheel of Fortune and Hall of Gods attract millions of players every day, whether they play in land-based casinos or online casinos.
Five fun facts you didn't know about progressive jackpot slots
Have you ever played progressive jackpot slots, or are you planning to? Then the following information might come in handy. We have listed five intriguing facts you didn't know about progressive jackpot slots:
1. The highest progressive online jackpot ever won was worth almost $€ 17.9 million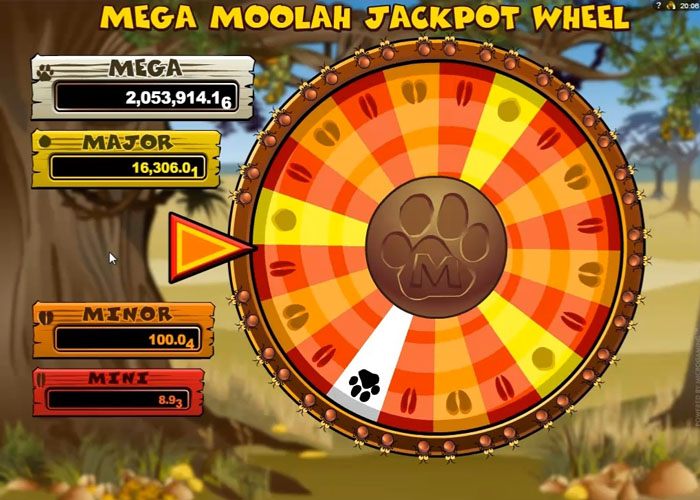 The biggest online progressive jackpot ever won was worth £ 13,209,300 on the button, a mere $€ 18 million.
It was Jon Heywood (from the UK) who hit this monster jackpot with Microgaming's Mega Moolah on 6 October 2015. He played with a total bet of only 25 pence, which at the then prevailing rate was about $€ 0.33.
The world's biggest land-based progressive jackpot ever won was in 2003 by an anonymous software engineer from Los Angeles.
He won no less than $€ 39.7 million at the Excalibur Casino in Las Vegas, Nevada. His total wager before he won the prize? $€ 100. Dayum!
2. On average, about 4% – 5% of every bet is contributed to the grand prize
Of every $€ 1 bet you made on an online progressive jackpot slot, an average of around 4% – 5% is reserved for the biggest jackpot. So this is why these jackpots can run up to dizzying heights so quickly.
We've evaluated the game rules for 6 of the most popular online progressive jackpot slots and noted which part of the bet goes to the highest jackpot.
Behind the slot name is first the contribution to the highest jackpot, then the grand/total jackpot contribution (in brackets):
Unfortunately, we have not been able to establish a jackpot contribution rate for the Mega Moolah and Major Millions. We know that the total jackpot contribution rate for these slots is 8.31%, but Microgaming does not release what proportion of this goes to the grand jackpot.
3. You can win the top jackpot with the minimum bet on most jackpot slots.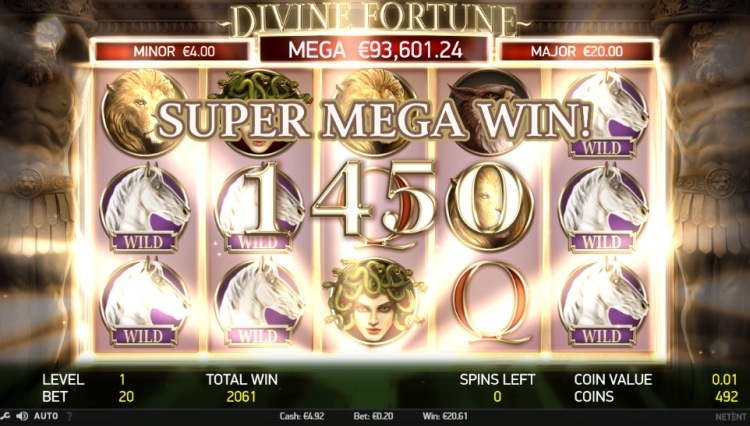 What many players don't know is that with most online jackpot slots, you don't have to play the maximum bet to win the jackpot. There are some exceptions (e.g. Major Millions), but in 99% of cases, you can win the grand prize with a few 10p's/dimes/€ 10 cent coins.
However, you do have increased odds of winning the top prize when you bet more.
4. Online casinos have over 100 different jackpot slots available for you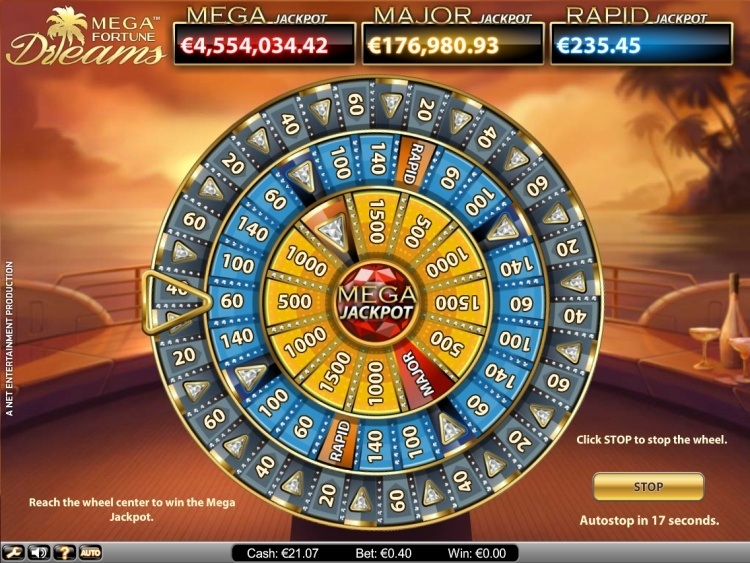 Progressive jackpot slots are particularly popular: life-changing top prizes of tons or even millions have an irresistible appeal to players of online casinos.
There are now more than 100 different online slots with progressive jackpots. Everybody is familiar with Netent's and Microgaming's blockbusters, but there are many more great jackpot slots to discover.
Slot providers like Yggdrasil, Blueprint Gaming, Betsoft and Red Tiger Gaming have also created slots where progressive jackpots can be won.
5. Some online casinos have payout limits if you win a progressive jackpot.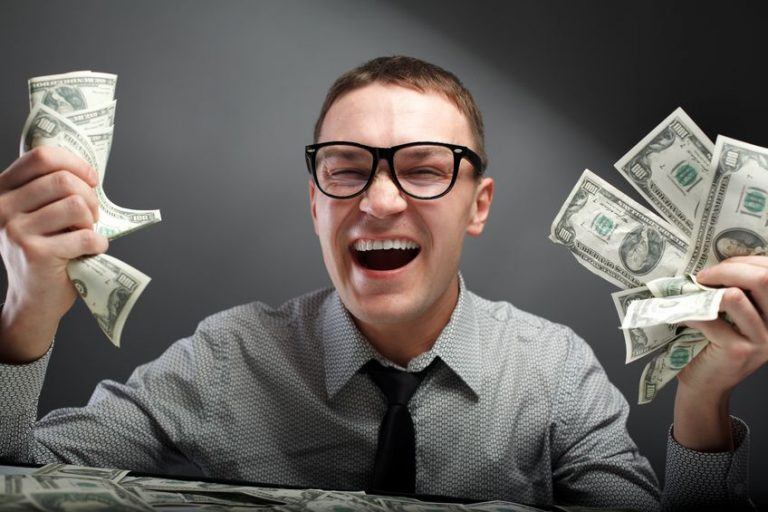 It's weird, it's annoying, and it's not fair, but it's a sad reality: some gambling sites don't pay out the progressive jackpot in full straight away.
Most online casinos have a maximum amount of money you can cash out on a weekly or monthly basis. That in itself isn't so weird. But it is strange to apply the same rule when you win a progressive jackpot of a few million. After all, the casino doesn't have to cough up this money themselves; they get instantly paid by the online slots provider of the jackpot that was won.
If you, as an online casino, then impose a monthly limit of $€ 10,000 on the winner of, say, $€ 5 million, then that's just outright criminal behaviour. The casino collected the money, and the customer can wait for 500 months until he or she gets get their hands on it, which is theirs, to begin with! That comes down to 500 months of waiting, or more than 41 years, criminal!
Completely unacceptable, but as long as it's written in the terms and conditions, you don't have a leg to stand on. Our advice: before you put even 1 cent into a progressive jackpot slot, carefully read the conditions.
If it's not explicitly stated that payout limits do NOT apply to progressive slots winnings, turn AWAY, find another online casino that DOES respect players.

Do you want to give progressive jackpot slots a try?
At the online casinos listed below, you can play for real money on progressive jackpot slots.
And, rest assured, they have no payout limits on jackpot wins.
If you win that grand prize, you can do whatever you want with all the money you won…and collected.