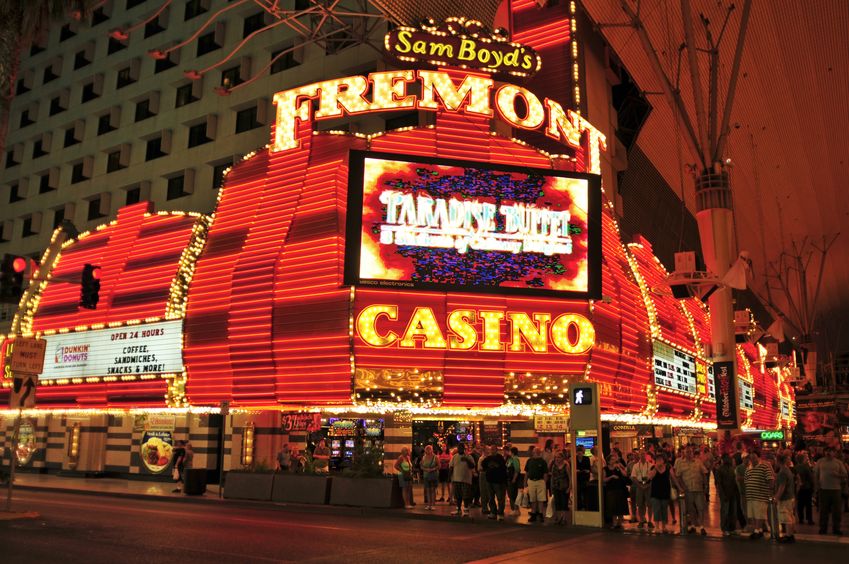 When you are visiting Las Vegas shortly, chances are you'll end up in one of the many huge casinos.
And no matter how beautiful these casinos are, they can be overwhelming. Where can you play best? Where to turn to if you don't understand a game? And where do slot machines pay the most?
We will answer all these questions and a lot more. We'll show you how to manage your gambling budgets best, where you can get free casino lessons about the most popular games and in which parts of Las Vegas the games have the lowest house edge.
1. Always sign up for the players club
The first thing you should do if you're planning to play in a Las Vegas casino is signing up for the players' club. This will usually only take 5 minutes max, and the rewards are well worth it. In any case, you'll always receive a nice bonus at the casino with every registration. This can be some free play (usually between $€ 5 and $€ 10 ), a t-shirt, a real casino deck of cards or other fun gadgets. But a player card offers several other advantages.
By using this player card when playing at the slots or the table, you can earn comps. If you play enough and secure enough comps, you might even be able to get your room for free at the end of your trip or have the resort fee waived (taken off the bill).
Did you have dinner at the hotel and had it booked to your room? These costs can also be (partially) waived. But perhaps the most important thing by using your player card: you will get on the casino's radar. You might get future offers for free rooms, free casino credit or resort credit.
Players of online casinos often join the loyalty program automatically, but in Las Vegas, you will have to put in a little effort – nevertheless, the rewards can be significant.
2. Roulette players: Pay attention to the number of zero's!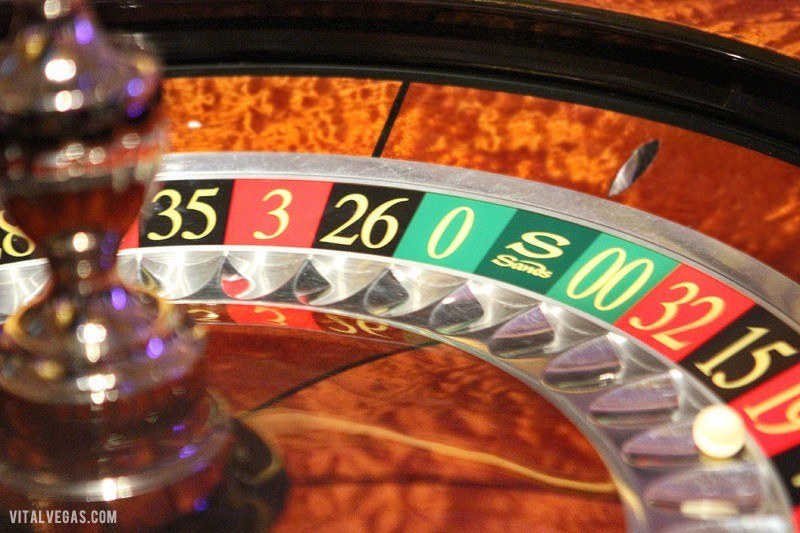 Unfortunately, most Las Vegas casinos will only offer double zero roulette. At The Cromwell casino and in some high limit rooms, you'll find single-zero Roulette. However, there are roulette tables with three zeros, and you should avoid them at all costs.
The super cool Vegas site Vitalvegas.com was the first to report this alarming trend: Las Vegas now offers Triple Zero Roulette tables.
The Venetian Casino has had one since 2016, with the fancy name Sands Roulette. Don't fall for it: this roulette game has a house edge of no less than 7.69%! Meanwhile, there are several Hotel Casinos at the Las Vegas Strip and Downtown that offer Triple Zero Roulette.
Do yourself a big favour and avoid Triple Zero Roulette like the plaque.
So now you know what kind of Roulette (not) to play, to get the most bang for your buck. But, you also want to enter the Casinos of Vegas with a Roulette betting strategy that offers the best results. SuperBigWin.com put extensive research into these Roulette betting strategies and formulated an optimal Roulette strategy matrix, which is unlike anything you may have read before.
Depending on the type of player you are (Recreational, Defensive, Offensive, Very offensive), we calculated the best strategies for you to follow or avoid. These strategies can be used in land-based casinos, live dealer casinos and online casinos.
3. Are you unfamiliar with how a casino game works? Take a free lesson!

A lot of people don't know most Las Vegas casinos have free lessons in most casino games such as Blackjack, Poker and Craps.
During these lessons, you will not only be taught the rules and payouts of the game, but you will also learn proper table etiquette.
Want to learn poker techniques with expert dealers? In Mandalay Bay, there are daily free poker classes at 2 pm.
Are you eager to learn Craps? The Excalibur gives two dice lessons daily, at 12:00 and 20:00.
4. The more bells and whistles, the less a slot pays

Las Vegas slots are getting bigger and bigger, more extravagant and have more and more paylines and bonus features. All of these features may sound like a lot of fun, but their main goal is to get the player to lose money faster without realising it.
These slots offer players a lot of small payouts with an overwhelming amount of bells and whistles. But can you win money on these kinds of slots? That's a challenging task, to put it mildly.
Well-known examples of these slots are Game of Thrones, The Walking Dead, the Flintstones and the Willy Wonka slots.
5. Alcohol loosens you up and results in less intelligent decisions.
All casinos in Las Vegas offer free alcohol to playing customers. Although all are free, a tip of $€1 to $2 per drink is expected. And all those free drinks can cloud your mind and lead to poor decisions at the Blackjack table or Craps table.
Enjoy every moment in Vegas and certainly your drinks, but make sure you set your boundaries.
6. Only play 3:2 Blackjack and not 6:5 Blackjack
In recent years, more and more Blackjack tables have appeared that pay only 6:5 for a Blackjack instead of the usual 3:2. That means Blackjack pays out only $12 instead of the usual $15 for a bet of $10. Repeat that a few times an hour and you will see that this seemingly small difference in payouts will cost you around 10 dollars an hour, and even more when you wager more money.
If you want to make sure you're always playing 3:2 Blackjack, the best thing to do is to play Blackjack online.
Did you know, by the way, one of the most beautiful and unique things about blackjack is the fact that it is a strategy game? Unlike nearly every other casino game, players can affect the outcome of the game by making the correct decisions.
By using the proper blackjack strategy, you can decrease the casino's odds to 0,5%, making it the best casino game by far regarding possible player success. Again, if you want to come prepared to the Las Vegas casinos, you can play automated version Blackjack for free at all online casinos, until you get the hang of it.
7. Las Vegas has over 104 casinos: why not visit an off-strip or Downtown casino?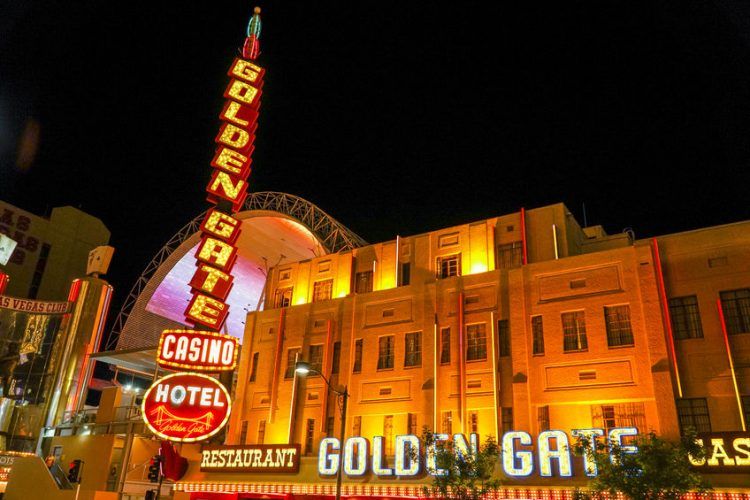 The city of Las Vegas has no less than 104 different casinos. Forty of them are on the famous Las Vegas strip. There are 20 casinos in Downtown Las Vegas, and 44 casinos are off-Strip. One of the most fun things to do in Las Vegas is to leave the beaten track and discover new casinos.
Craps players can go to the small but cosy Golden Gate Casino that is located on Fremont Street in Downtown Las Vegas.
Slots fans will be amazed at the beautiful off-strip casino Red Rock Station, which has more than 3,000 of the latest, fun- and adrenaline-filled slots on offer.
And what about the beautiful M-Resort where you not only enjoy gambling but also find one of the best buffets in Las Vegas?!
8. Slots payouts Downtown are much better than at the Strip
On average, slot machines of Downtown casinos payout better than those at the Strip, this can amount to several per cents. The offering of Downtown casinos is less abundant. You are less likely to find luxury rooms, expensive lobbies and beautiful sky-high shooting fountains.
However, a new lavish urban project in the making, Circa Resort & Casino, aims to change that when they open their doors December of 2020.
The casinos on Fremont Street, are mainly focused on atmosphere, friendliness and value for money, to attract customers. Cheap rooms, live music and higher payout rates than at the Strip: slot lovers will soon realise Downtown is THE place to be!
9. Set daily budgets and stick to them
Whether you're going to Las Vegas with a lot of money or with a limited budget, it's just very annoying when you' re running out of your gambling money after two days, while you still have three days left. Las Vegas is a fantastic and beautiful city, but not if you're broke. An excellent way to prevent you from overspending and exceeding your budget is this one:
Spread your gambling budget over the number of days you're in Las Vegas. For example, $€1,200 in 4 days is $€300 per day.
Take one envelope for each day and put your daily budget in there.
In the morning, take one envelope and leave the rest of your envelopes and debit card in the safe of your hotel room.
Are you out of money? Then you' ll have to wait until the next day.
Do you have any money left? Great. You can do whatever you want to do with it.
10. Make sure you have fun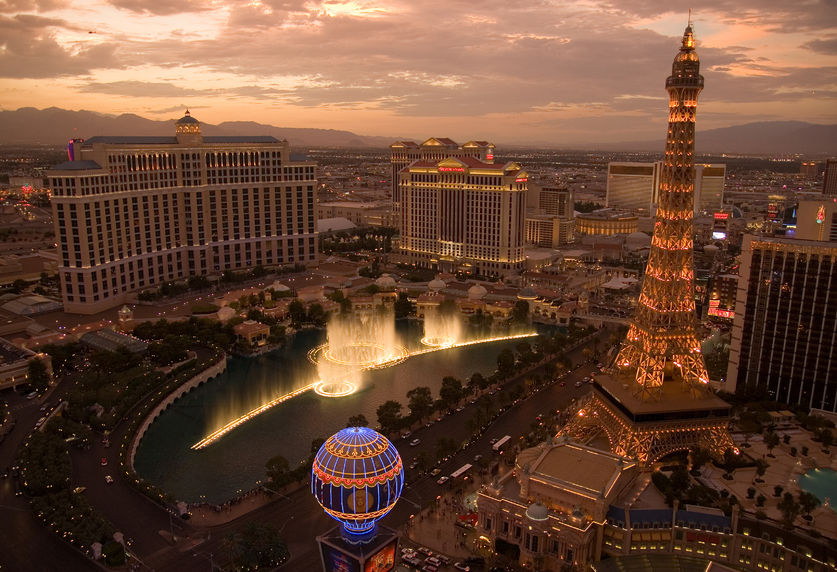 Whatever happens, while you are gambling on your Las Vegas trip, make sure you enjoy it. If you notice that gambling doesn't give you any pleasure, look for another activity to do. Visit a show, watch the beautiful Bellagio fountains or go shopping.
Most Las Vegas visitors from Europe will be in the city for 4 to 5 days, so there' s more than enough time to do other things as well.
Those slot machines, roulette and blackjack tables are not going anywhere.