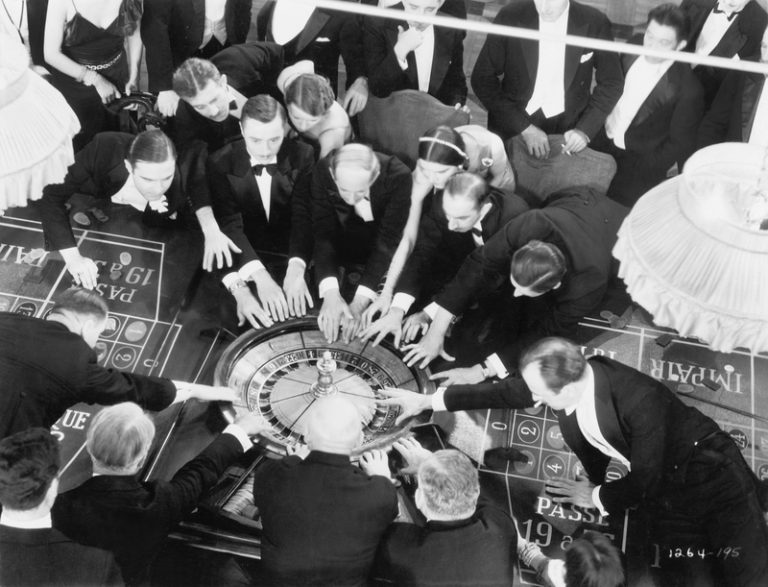 For decades, roulette has been the number one casino table game, dwarfing the popularity of blackjack and baccarat.
Roulette players are a different kind of breed: they love to learn as much as possible about the game, to try different roulette versions and, of course, to find the Holy Grail: a roulette strategy that always wins.
Straight off the bat, we want to clue you in on the following reality check: there is NO such thing as a roulette strategy that always wins. The casino still has a house edge, so the theoretical payout rate of roulette is always lower than 100%.
However, don't despair: although it's not possible to be profitable with roulette, in the long run, it's entirely possible to increase your bank balance after a short gamble session.
We have put together ten handy roulette tips & tricks for you, so you can at least increase your chances of winning and, on the way, you may also gain some extra insights.
1. Choose the roulette version with the highest payout percentage
If you play single odds (also called outside bets) such as red/black, odd/even or high/low, then roulette with the La Partage rule is the best variant for you. In this rare roulette variant, you get half your wager back if the zero drops. This rule ensures the house edge is 1.35%, which is half of 2.70%, the house edge of the most common type of roulette, European roulette.
SuperBigWin super tip: If you can't find a roulette with the La Partage rule, playing European roulette (with a single zero) is your best option
And there's more good news. Whereas previously you could only find roulette with the La Partage rule at land-based casinos, more often we see reliable online casinos offering live roulette with La Partage thanks to Evolution Gaming.
At this moment over 370 online casinos offer the games of Evolution Gaming, including big names such as LeoVegas, Betsson, Mr Play Casino, Spinia, Cashmio and Unibet.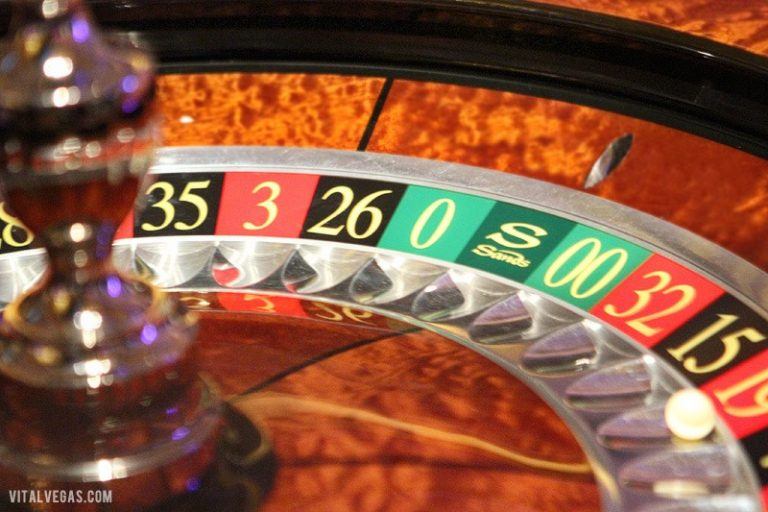 2. Avoid roulette variants with a high house advantage
Duh..you might think, but if we build on the first point, then a logical second tip is to avoid roulette variations with a higher house advantage.
What roulette versions do we mean?
American roulette: This roulette version is mostly found in Las Vegas land-based casinos and cruise ships. Because there are not 1, but 2 zeros on the wheel and the payouts are equal to European roulette, the house advantage of American roulette increases to an astronomical 5.2%.
Triple Zero roulette: If you think American roulette is already a rip-off, wait until we explain Triple Zero roulette. Just like American roulette, this version of roulette is mostly played on cruise ships, and in the Downtown and Strip casinos of Las Vegas. As the name implies, it has three zeros. The house advantage is disgracefully high: 7.7%.
But what is most scandalous? Triple Zero roulette tables are sometimes even busier than other roulette tables with better payout rates. Then you're just robbing yourself.
3. Don't be tempted too easily by possible high payouts.
More and more "exotic" variations of roulette have appeared in the past years, where you can win much higher payouts than on regular variants of roulette. Well-known examples of this kind of games are Double Ball Roulette and Lightning roulette.
In the first game, where two balls spin on the wheel, you can win up to 1,300 x the bet (if both balls drop on the same number).
And with Lightning Roulette, there are up to 5 Lightning Strikes every spin: numbers with extra high payouts can run up to 500 x the bet.
Many players are dazzled by the high payouts, but forget the variance of the game is significantly increased as well. You can win more, but you can also lose much faster.
And sometimes, as with Lightning Roulette, the average theoretical payout rate is also lowered: the game pays out an average of 97.1% of all bets. That's a bit lower than the 2.7% you usually get.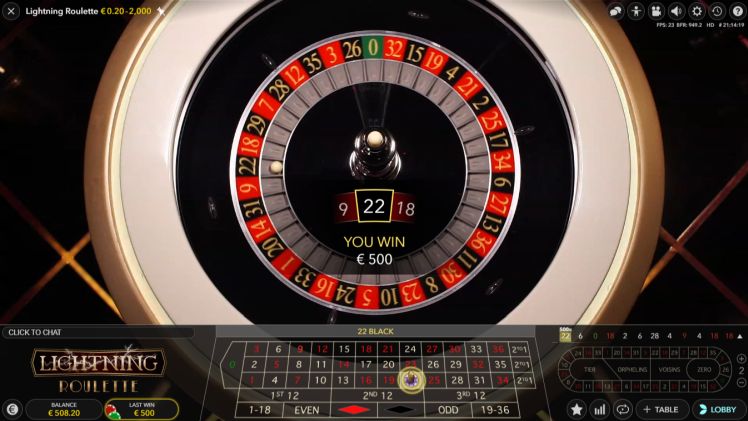 4. Set a budget and stick to it
It sounds so simple, but it's the most common mistake roulette players make: they have no plan, no budget and no clue.
There is a reason why you play roulette with casino chips. Players don't see roulette chips as money and are thus more likely to bet more than they intended.
SuperBigWin super tip: set a clear goal before you start playing how much you are willing to lose. Take only this amount in cash to the casino; the debit/credit card stays home
Before you start playing, determine what your playing budget is and follow an iron rule: keep to your budget if you run out cash.
5. Don't play above your budget
It is very tempting to bet more than you feel comfortable with. This may result in you losing your money faster than you are used to and then entering in the well-known "Tilt" mode. Because you lose a lot of money, you start playing more erratic, taking bigger risks than usual, and at a certain moment, you don't care at all anymore.
You now have passed the point of no return. "If you go home with a big loss anyway, a few extra hundreds of dollars/euros up in smoke doesn't matter,".
If you want to avoid such a doomsday scenario, always try to play disciplined and play within your budget. If you seriously desire to do some damage to the casino, only place high-risk bets with your winnings, just before you stop.
6. Use the Hit and Run strategy
The Hit and Run strategy can be applied to all casino games, including roulette.
It is a strategy that requires a lot of discipline, but it is beneficial. In short, it means you set a realistic profit target in advance, and when you reach that objective, you stop.
It is essential to have an achievable goal. If you only play outside bets, an excellent goal is to double your starting balance. Do you mainly play straight bets? Then your gameplay will have a much more volatile character. You can then set a higher profit goal (e.g. 4 x your starting balance), but know that the chance of going bust and returning home empty-handed is a lot higher.
7. Winning roulette strategies do not exist
There's no such thing as a roulette strategy that's guaranteed to win. Whether the strategy is called Martingale, Finabucci, D'Alembert, Labouchère or One Hit Wonder.
The casino has two major trump cards, so you'll always lose:
The casino has an unlimited budget; yours is limited.
There are table limits that you'll inevitably run into…
Roulette strategies that are always profitable do not exist. No ifs or buts!
Does it mean you have to stay far away from roulette strategies? No, you don't. Many players find it a great pastime to test out specific roulette strategies. And some strategies fit your player profile better than others.
If you always keep in mind that no roulette system is fail-safe.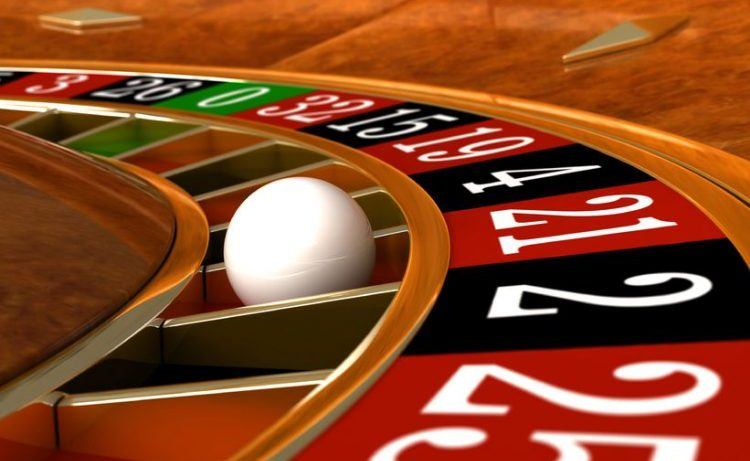 8. The roulette wheel has no memory
Neither the roulette wheel nor the roulette ball has a memory. Results from the past have zero outcomes on future results.
There is no point in trying to discover trends, and there is no such thing as a statistic balance the wheel must meet.
A number can easily drop 4 x in a row. The colour red can also drop 8 x in a row. It doesn't impact the chances for the next spin in any way, shape or form.
So why do casinos show all the latest numbers that have been hit? The reason for this is simple. They want to tempt you into a phenomenon called the gamblers' fallacy.
This misconception means the gambler assumes there is a dependency between certain, independent events in gambling. As a result, the gambler will be inclined to perceive patterns that do not exist. And if he is convinced that he has found a trend, the player will bet more and play longer.
9. Don't play if you are under the influence
If you're under the influence, you're making less intelligent decisions. Why do you think alcoholic beverages are free in Las Vegas?
Players who are in a state of intoxication are more likely to bet more, which results in bad financial decisions.
If you drink too much, even the best roulette tricks can't help you anymore.
10. Remember gambling is fun and entertainment
Gambling is a form of entertainment, no more and no less. Sometimes you will win, but usually, you will lose.
Consider playing roulette as a fun pastime and keep in mind that you will probably say goodbye to your money.
The moment you start to see playing roulette as a battle between you and the casino, or if you don't stop until you've recouped all your losses, you're just digging a deeper hole for yourself.
Would you like to apply these roulette tips and tricks yourself with an online casino?
Do you want to apply all the knowledge you've gained with this article to an online casino?
At the following trusted online casinos, you will find both automated and live roulette variants.
We promise that you will NOT find any Triple roulette.