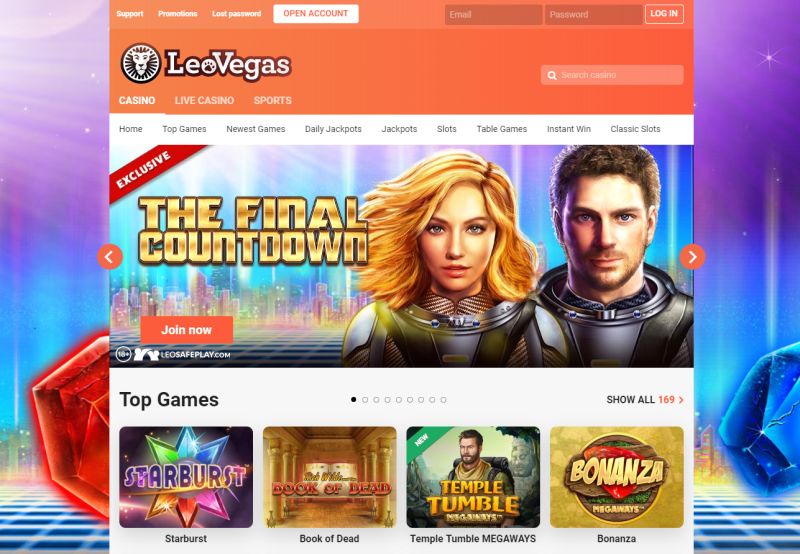 There are many myths about online casinos, and some make more sense than others. We have selected the 10 biggest myths about online casinos and explain whether they are true or false, and why.
What are the 10 biggest myths about online casinos?
Which are the most stubborn myths about online casinos and is there any truth to them?
Myth #1: all online casinos cannot be trusted
False. Although there are indeed some unreliable casinos out there, the truth is that the majority of online casinos are reliable and trustworthy casinos. When an online casino operates under a license from a reputable country such as Malta or the United Kingdom, you can be sure that your data and money are safe. These casinos also use fair and audited software.
Myth #2: online casinos can and will make sure you lose every single time
False. A reputable online casino offers casino games that are developed and hosted by a third party such as Netent, Microgaming or Thunderkick. All bets go through the servers of these external parties. Therefore, the online casino has no influence whatsoever on the results of the games. The only job the casino has is to make sure all monetary transactions are handled correctly and to assist you with any problems or questions you might have.
Myth #3: it is impossible to win at an online casino
Absolutely false. The casino does have a house edge on every casino game. Due to the variance on the games, you will sometimes be in the plus, and sometimes you will find yourself in the negative.
Over a longer period, you will lose a little more often than you will win. This difference is the house edge. But, if you are disciplined and know when to stop on time (when you have reached a certain profit level) it is entirely possible to win at an online casino. Applying a winning roulette strategy can yield excellent results in the short run, but will always lead to losses in the long run.
Myth #4: a casino can lower payout percentages with one press of a button
False. Again, all casino game transactions go through external servers that are hosted by third-party software providers. The casino cannot reach the internal mathematical models of the games, even if it wanted to. The games that are offered to the casinos by the providers are tested regularly on randomness, fairness and safety by independent auditors. 
The games that are offered to the casinos by the providers are tested regularly on randomness, fairness and safety by independent auditors. The advertised return to player percentages are also checked during these audits, so you, as a customer, are getting precisely the payouts that are shown in the game rules.
Myth #5: you never get your money when you make a withdrawal
False. When you make your first withdrawal, the online casino will ask you for proof that you are the person you say you are. This means you will have to mail or upload a copy of your bank statement or a utility bill and a copy of your passport or identity card to the casino. A bit of a nuisance, but this is a good thing. After all, you wouldn't want somebody else stealing your casino funds, would you?
It might take a few days to get your first withdrawal sorted, but after that first hurdle it is a breeze and payouts will usually be on their way within one or two days.
Of course, the above goes for reliable and trusted online casinos only. Make sure you do your homework before you make a deposit.
Myth #6: online casinos will do anything to take you for all you have got
False. Online casinos with a reputable license (from Malta, United Kingdom or Belgium) are obligated by law to stop gambling addiction where possible. This means they must facilitate players that wish to set up deposit-, loss- or time- limits and periods of self-exclusion. They must also help players who feel that gambling has become a problem. This could be in the form of a cooling down period or by directing the player towards an organisation that can help.
Myth #7: everyone can start their own online casino
False. The application process for an online casino license is extensive, strict and thorough. If you have a criminal record, your application will be politely but firmly rejected.
Furthermore, you will need a good starting capital to ensure you have enough cash flow to be able to pay out your winning customers. Finally, the best software providers will not just offer their games to any new casino. You will have to pay a fair amount of money just to get Microgaming and Netent pokies and casino games installed in your online casino. These software providers also have a reputation to protect.
Myth #8: if I have a complaint or problem, there is no one that can help me
False. All casinos that we recommend have a live chat option, typically from 10 am to 10 pm. Some casinos even offer a 24 hour, seven days per week live chat option.  The helpdesk is staffed by well trained, friendly and English speaking professionals that will help you with any complaint or question you might have.
Myth #9: online casinos have worse payouts than brick and mortar casinos
False. On the contrary, casino games at an online casino typically have far better payout percentages than the same games in a brick and mortar casino. Online casinos have far lower overhead and can, as a result, offer more favourable games for the player.
The Return to player percentage of an online pokie is usually between the 96% and 99% range.
The return to player of a pokie machine in a Las Vegas, Macau or Melbourne casino will be anywhere between 92% and 94%.
A pokie in a pub will typically have the worst payout percentages: between 80% and 90%.
Myth #10: casino bonuses are only there to entice you to play
True. Sometimes they are called a loyalty bonus, a cash-back bonus or disguised as a free pokie spins bonus. A casino aims to make money. And bonuses work. They are the number one instrument for an online casino to attract new customers (with the casino welcome bonus) and to keep existing customers playing in the casino (with reload bonuses).
The question is, does it matter? We see a bonus as something extra. An extra chance to win money from the casino or some extra free spins to try out a new pokie. There is a wagering requirement on most bonuses to give the casino it's house edge back which is understandable.
Don't forget that you can always decline a bonus if you don't want to deal with any pesky wagering requirements. Should you win a nice amount, you pay it out straight away without having to grind through 30x or 40x the bonus.
Do you want to try out an online casino?
If you would like to try out a trusted and reliable online casino, feel free to check out one of the following, trustworthy online casinos.